Hearts of Gold – Book One in the Hearts of Gold series click on book jacket for Amazon page #ad
Trainee midwife Bethan Powell lives in the shadow of the workhouse during the Depression. It's difficult to say which presents more difficulties for her and fellow nurse Laura Ronconi – their gruelling work in the hospital, or the frictions and financial hardships at home. Bethan's Communist miner father, rigidly Chapel mother, unruly brothers, dubiously honest aunt, and Laura's vast Italian cafe-running family, cause as much concern as any difficult patient or strict ward sister. But working-class Pontypridd agrees on one thing – the "crache", or gentry, who live in the big houses on the Common, may be just the other side of town, but they inhabit a different world. So when Bethan and Laura are smitten by two young doctors, can love really bridge the divide? Or is the pull of family too strong, the gulf too wide?
---
c
A clip from the BBC mini series of Hearts of Gold starring Kate Jarman, David Warner, and Judy Parfitt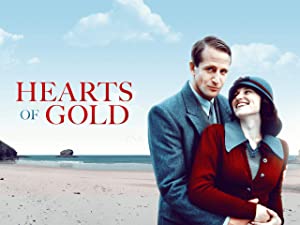 LINK TO TRAILER OF HEARTS OF GOLD COURTESY OF LEADING MAN JEREMY SHEFFIELD CLICK ON POSTER TO WATCH ON YOU TUBE. REVIEWS FROM THE USA BRITBOX – Bita Sheibani 5.0 out of 5 stars Movie of Gold! What a sweet and touching movie! We have all the elements at play in real life; hopes, wanting against all odds, doubt, fear, belief in the greater good and wishes coming true. It's a wonderful and hopeful story of human will and triumph. Highly recommend!
More Reviews of Hearts of Gold on my film page.
Available on USA Britbox only
'A page-turner… a terrific read' – Susan Sallis
"A powerful tale of survival and hardship, very well crafted and with strong characters" – Publishing News
'Moving, heartwarming… impossible to put down' – Evening Star
Wow I have just finished Hearts of Gold by @catrincollier!! To read a book set in the town I live in was so good!! Something I have been craving for ages. The characters and story was amazing!! Mel 
---
One Blue Moon – Book Two in the Hearts of Gold series click on book jacket for Amazon page #ad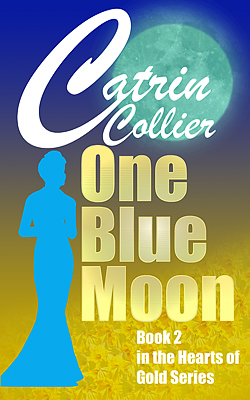 Maud Powell and her cousin Diana dreamed of becoming nurses, but their hopes are shattered when Maud contracts TB – a death sentence in 1930s' Pontypridd. With the pits closing, Maud's father and younger brother, Eddie, out of work, and her older brother Haydn abandoning a steady job for a stage career,  Maud's future looks grim.
Ronnie Ronconi, the eldest of the large, café-owning family, has two simple beliefs: his sisters must marry good Italian Catholics, and determination and hard work will get him everything he wants. But reality bites when he is forced to face that for the first time in his life, he  wants the impossible. He wants Welsh, chapel-going, consumptive Maud.
---
A Silver Lining – Book Three in the Hearts of Gold series click on book jacket for Amazon page #ad
In strictly chapel Pontypridd in 1938, tongues wag when Alma Moore, abandoned by her lover, is rushed to hospital with stomach pains. The doctor may call it appendicitis, but scandal-mongers know better. And then Bethan John, who's too good for the rest of them since she married a doctor, returns from London to her miner father's house with her new baby – but without her husband, or a word of explanation.
Ostracised by most – even their own mothers – Alma and Bethan face a hard lonely struggles to survive. Then taciturn Russian Charlie, an outsider haunted by his own past, reaches out the hand of friendship to them both, and in so doing begins to thaw his own heart…
---
The Graig workhouse& infirmary staff 1939                                               The Graig Workhouse 1935 ( Jubilee Flags)
---
All That Glitters – Book Four in the Hearts of Gold series click on book jacket for Amazon page #ad
In 1939, Haydn Powell returns to his native Pontypridd as a star for the summer season. It is his dream come true, but it sours when he finds his family divided. Haydn seeks consolation with the theatre crowd, but is also drawn to Jane, a young waif lodging with his family. But Jane is haunted by poverty and burdened by a bitter secret. Then there is Haydn's childhood sweetheart, Jenny, who is determined to win him back. She attempts to make him jealous by flirting with his brother, hot-headed boxer Eddie. But it is Jenny's reckless pursuit of her own ends that creates dangerous tensions in a family and town already braced for war…
---

Such Sweet Sorrow – Book Five in the Hearts of Gold series click on book jacket for Amazon page #ad
Pontypridd 1939, war time austerity, air raids, blackouts, and separations strain family and community to breaking point. Ignoring his sweetheart Tina Ronconi's pleas, William Powell along with thousands of others  volunteers for the Welsh Guards. Life proves as difficult for those left behind as those who leave to fight. Rejected by her lover Tony Ronconi, driven by loneliness, William's sister Diana Powell turns to her employer  Wyn Rees himself ostracised for his homosexuality. For women like Bethan, Laura and Alma  who have said goodbye to their men without knowing when, or if, they'll see them again life is empty. War fever sets in, and Italians who've lived in Wales for decades are arrested as enemy aliens.  Conscientious objectors are brought in to replace miners who've left for the front and then comes the news that the  Allies are retreating, and  the Welsh Guards fighting a rearguard action at Dunkirk. Some will return, many will not, and even for those who do, life will never be the same again.
---
Past Remembering – Book Six in the Hearts of Gold series click on book jacket for Amazon page #ad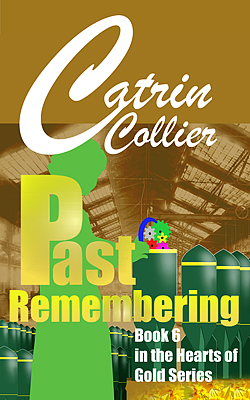 1941. In Pontypridd, widower Ronnie Ronconi returns home from war-torn Italy. His family expect him  to takeover their businesses and run them again in his own forceful way. But Ronnie is a broken and changed man. Wounded in body and mind he finds it easier to accept the rights and freedoms of his younger siblings than argue, and even reaches out to help others, particularly Alma, whose husband has been sent on a  mission behind enemy lines.
After the loss of his beloved wife, Ronnie's one certainty is he will never look at a woman again; he certainly doesn't expect to fall in love – especially with the wife of a good friend. But Diana is locked in an unhappy marriage. Can Ronnie put his own personal happiness ahead of that of an entire family?
---
Broken Rainbows – Book Seven in the Hearts of Gold series click on book jacket for Amazon page #ad
It is 1942 and, in the wake of America's entry into the war, the community of Pontypridd suffers its own – not entirely welcome – GI invasion. The South Carolina Regiment billeted on the town soon cuts a swathe through its women, living up to GI's reputation as "over-paid, over-sexed and over here". For Bethan, whose husband is a POW in Germany, and her friend Alma, whose husband is missing, the advent of American officers bring new and dangerous friendships. For Jenny, a bitter young war widow, it is a chance to bury her grief in a series of one-night stands. The women are caught between loyalty to their men and the attraction of the GIs, and when tragedy strikes the mines, the tension reaches breaking point… The amazing seventh volume in the enthralling Hearts of Gold series, promises to keep your heart in your throat.
---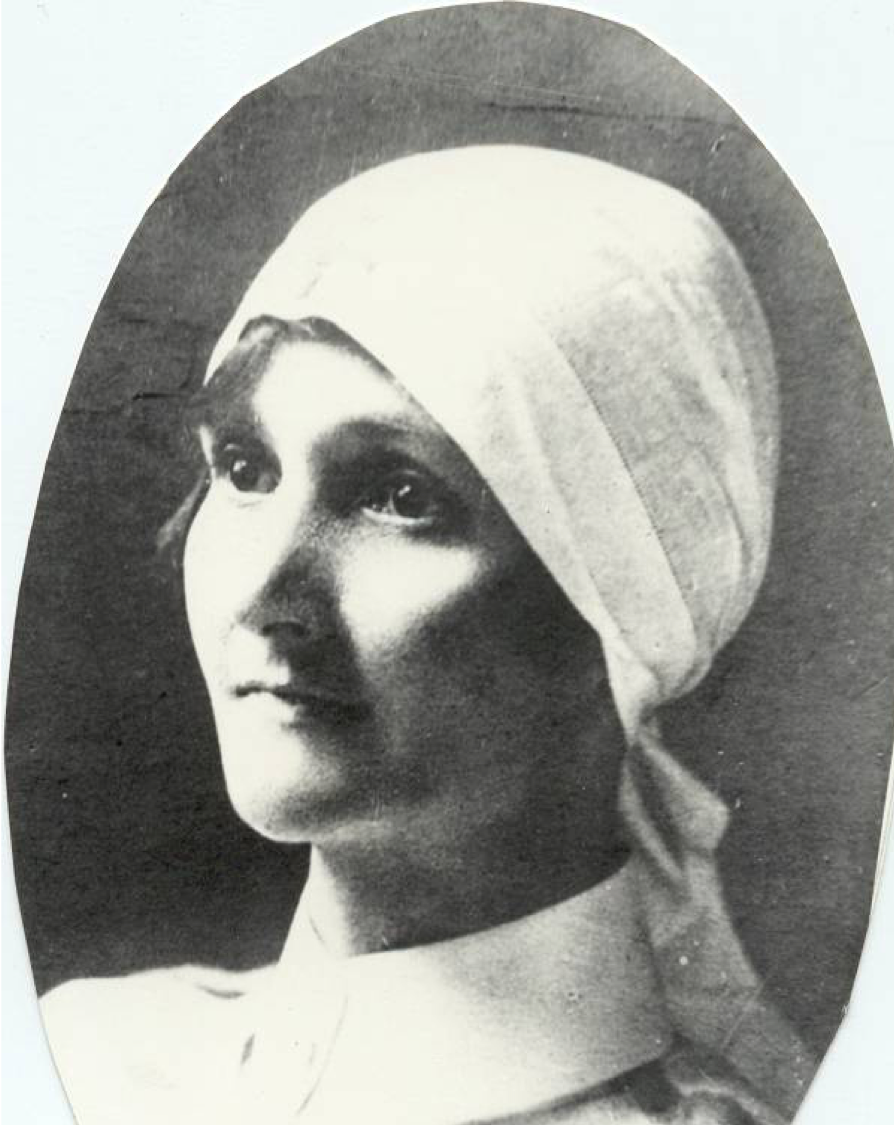 Far left Christmas dinner in the workhouse, served to inmates by the parish guardians and councillors. Every inmate received a "gift" the ladies of fresh fruits and nuts, the gentlemen, an ounce of tobacco
Right My grandmother Nurse Kitty Jones in the 1930's
---
Spoils of War – Book Eight in the Hearts of Gold series click on book jacket for Amazon page #ad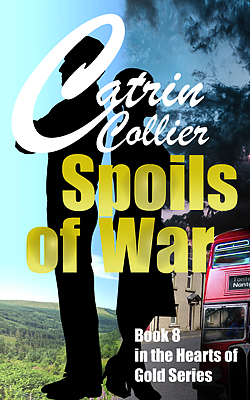 1946 and the soldiers who have fought the war are beginning to return to Pontypridd. But not all the reunions are happy…
Bethan's lingering feelings for an American officer make it hard for her to readjust to married life. Tony's fiancée, a German refugee, arrives in Pontypridd to find herself shunned by everyone. And when she discovers Tony has lied to her, she faces the possibility that he is only marrying her to spite his family. Meanwhile, Alma and Charlie receive devastating news, which throws their whole world into confusion – and leaves Charlie to make an impossible choice.
As the people of Pontypridd struggle to rebuild their lives, they discover that the end of war only marks the beginning of another more personal struggle…
---
Magda's Daughter – Book Nine in the Hearts of Gold series click on book jacket for Amazon page #ad
Stateless and destitute after the Second World War, Magda Janek settles in the Welsh town of Pontypridd, in the hope of building a new life for herself and her baby daughter, Helena. All Magda has to give Helena are the ambitions she once cherished for herself; dreams snatched away by the war and its terrible aftermath.But 1960s Pontypridd is a place of opportunity – at twenty-one, Magda's daughter has beauty, confidence and prospects beyond her mother's wildest imaginings. With a university degree, a coveted teaching post in her old Grammar school, and marriage to the love of her life, Dr Ned John, the son of an old Pontypridd family to look forward to, Helena couldn't have been happier. Until tragedy strikes. A tragedy that robs Helena of the only family she has ever known and everything she has ever believed in; Helena uncovers a bitter secret, so explosive that her mother carried it to the grave.
---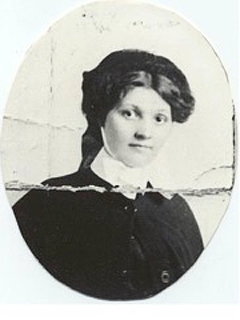 Nurse Katherine (Kitty) John before her marriage
---
Bobby's Girl – Book Ten in the Hearts of Gold series click on book jacket for Amazon page #ad
Cape Cod Standard, Monday, Sept 2nd 1968 – In the early hours of Sunday morning a custom built, imported European automobile left the approach road to the Brosna Estate, crashed and burst into flames. Eyewitnesses reported seeing the vehicle with four people inside, being driven erratically before the incident. The vehicle is registered to Robert 'Bobby' Brosna, heir to the multi-million-dollar Brosna Empire. Rumours he was at the wheel remain unconfirmed.  
America 1968. Protests against the Vietnam War, for Civil Rights, sit-ins, love-ins, happenings – youth pitted against the establishment, hoping to create a better world.  – Everyone has one special summer. For British students Penny and Kate, and Americans Bobby and Sandy, it was that summer on Cape Cod. Warm languid days filled with love, laughter and music. Until the night Bobby's car crashed and burst into flames, and a bitter old woman took control, changing the survivors' lives for ever. – One of the four was killed, another damaged; a third disappeared never to be seen by family or friends again. Penny survived, only to be haunted for almost twenty years by a dark and dangerous secret.Then a letter arrives asking Penny to return to America to help right the wrongs of that fateful night. But has she the courage?