Various short stories from the pen of Catrin Collier, some of which were written for and published in magazines.
THE PONTYPRIDD WORKHOUSE COLLECTION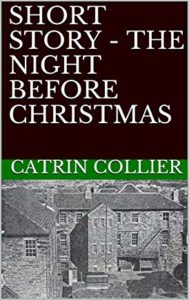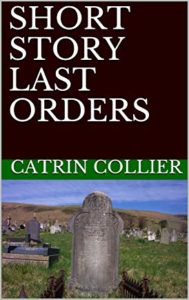 CHRISTMAS EVE IN THE WORKHOUSE – DOCTORS ANDREW JOHN & TREVOR LEWIS AND NURSES BETHAN POWELL & LAURA RONCONI  BRING CHRISTMAS CHEER TO THE GRAIG WORKHOUSE WHILE A NEWLY ORPHANED CHILD HOPES FOR A MIRACLE
THE NIGHT BEFORE CHRISTMAS – 1918 A NURSE WIDOWED BY WAR, RECEIVES AN UNEXPECTED CHRISTMAS PRESENT
LAST ORDERS – A SNAPSHOT OF LIFE IN A PONTYPRIDD WORKING MAN'S CLUB IN THE EARLY 1960'S. BUILT ACROSS THE ROAD FROM THE WORKHOUSE THE MEMBERS FIND THEIR LIVES AFFECTED BY THE SHADOWS OF THE BUILDINGS IN MORE WAYS THAN ONE.
---
POPPIES AT THE WELL – A FIRST WORLD WAR LOVE AND GHOST STORY SET ON THE GOWER PENINSULA
---
NOT QUITE LENINGRAD – IS IT REALLY POSSIBLE TO RECOVER WHAT HAS BEEN LOST AND STEP BACK THROUGH THE CURTAIN OF TIME?
---
A KATHERINE JOHN, TREVOR JOSEPH, COLD CASE GHOST STORY
Trevor Joseph and Peter Collins receive a generous offer from their old colleague, Dan Evans, to spend Christmas with their families in a fifteenth century holiday cottage in Wales, owned by his family and conveniently situated next to the restaurant and pub that are  managed by his cordon bleu chef, nephew.
What Trevor and Peter don't know is that another of Dan's nephews is incarcerated for the murder of his wife, although no body has been found, and Dan is hoping to enlist their assistance to re-open and review the case.
---
ANTHOLOGY OF ALL 6 STORIES IN PAPERBACK AND ON KINDLE AVAILABLE FROM AMAZON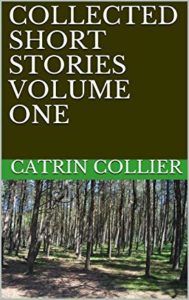 Collected Short Stories – Catrin Collier's Pontypridd workhouse tales – LAST ORDERS –  CHRISTMAS EVE IN THE WORKHOUSE – THE NIGHT BEFORE CHRISTMAS – And her story set in Kaliningrad – NOT QUITE LENINGRAD -A ghost story set on Gower – POPPIES AT THE WELL and a Katherine John, Trevor Joseph, cold case crime short story  THE GHOST BEFORE CHRISTMAS available in one download or paperback from Amazon.
---