Hello, welcome and thank you for calling in to my new website where you will find information on all my Catrin Collier historical novels, Katherine John crime books and film projects as well as the research, stories and old photographs that inspired me
To contact me, please e-mail – catrincollier@aol.com     for crime relate books – Katherinejohn@aol.com
Because lockdown still exists and it's raining
FREE & 99P BOOKS – CLICK ON BOOK JACKETS FOR DIRECT AMAZON LINK
KATHERINE JOHN'S DESTRUCTION OF EVIDENCE 99P 23RD – 26TH FEBRUARY 2021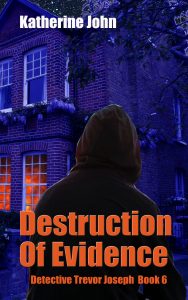 APOLOGIES I AM CANCELLING ALL EVENTS FOR THE FORESEEABLE FUTURE DUE TO COVID 19 AS CLOSE FAMILY ARE IN THE "AT RISK" GROUP. I WILL POST UPDATES ON HERE AS SOON AS THEY ARE AVAILABLE. IN THE MEANTIME
GLYNDWR (the book) REACHES HOLLYWOOD. Thank you so much multi award winning actor/producer/director VINCENT DE PAUL

Posted by Catrin Collier on Monday, 12 October 2020
GLYNDWR2 GLORIOUS SHALL THEIR DRAGON BE – the second book in the Glyndwr series
GOES "LIVE ON AMAZON KINDLE ON IST OCTOBER AVAILABLE NOW IN PAPERBACK CLICK ON JACKETS FOR AMAZON LINK
Jacket Design by TANABI FILMS & Steve@bookcovers.uk
Photograph Julian Lewis Jones as Glyndwr
As an Amazon Associate I earn from qualifying purchases. amazon.com/author/catrincollier –amazon.com/author/katherinejohn –
LATEST REVIEWS 31.5.2020
Samantha Pitman just finished reading Glyndwr.What an amazing read, i could not put it down. Will there be a book 2 soon????? xx
I finished the last draft of "Glyndwr Glorious Shall their Dragon Be" today, Samantha. Now comes the edits but I hope to have Book 2 of 4 out this autumn. Thank you so much for your kind words and for asking. about it
AWesome. It really was an amazing read, i finished it in 2 days. Would have been 1 if it wernt for the kids!!
29 September 2019
I attended the Wales International Film Festival and purchased this book of Glyndwr a Welsh Prince of Wales. I must say the storyline has one riveted to the book and draws the reader into the descriptive scenes as it comes alive in the mind. I think this book should be included in the Welsh Joint Education Committee's curriculum for Welsh History and Literature syllabus for examinations at GCSE levels. I can't wait for someone to make a film from this book.
Gareth Hill on twitter @rokushakubo
Just finished reading "Glyndwr – The Foretold Son" by
Great book that really sets the scene for the uprising! Hoping there are plans for a series! Would also make for a great, LONG overdue film! #OwainGlyndwr #WelshHistory
This site has been expertly and beautifully constructed by the talented designer/s @ Web Design Wales.  At the moment it is an ongoing project which will allow for time for all of my books to be re-jacketed by the brilliant steve@ebookcovers.uk.  As a result some of my books still have temporary jackets, but given the quality of Steve's work I think you will agree the results are well worth the wait. Thank you for your patience.
Check out my blog on the 'Random Thoughts' page, which will be updated over time.
---