BY ANY NAME – FILM AND BOOK
APOLOGIES, THE LINKS TO "BY ANY NAME" ARE TO A TEMPORARY JACKET AS IT IS  BEING RE-JACKETED – I HOPE TO HAVE THE BOOK  BACK UP WITH ITS FINAL COVER IN A DAY OR TWO. THANK YOU FOR YOUR PATIENCE.
REVIEWS BY ANY NAME
The author's best to date is a can't put down feast for lovers of the hunt – Kirkus Reviews
A novel which is as gripping on its first page as it is for the next 370 – Swansea Evening Post 
The idea for this book came to  me during a visit I made to the USA in 1994 to meet my American agent. I was watching TV in my hotel room when I saw an appeal made by the Arizona Police for any information that could help identify a young man who had been found severely dehydrated and  close to death in the desert. His  only memory was a knowledge of sophisticated computerised weapon systems. I thought I knew who he might be, but unfamiliar with Arizona, I  moved the story to the Brecon Beacons in Wales. I wrote the first draft in 3 weeks because I wanted to know the ending – the title a Shakespeare quote that seemed apt. 
Tanabi's film of By Any Name resulted from an "out of the blue" telephone call and meeting with the CEO of Tanabi, Euros Jones Evans and producer Samira Mohammed Ali. A few days later they optioned the film rights of  By Any Name for Tanabi Films. Six weeks later we were on set. I wrote a script based on the book, and volunteered my services as script editor. The cast and crew were a dream to work with and it was amazing and humbling to see the efforts they made to bring my book and characters to life on the screen.
CLICK ON TEMPORARY JACKET FOR AMAZON KINDLE PAGE #ad
CLICK ON TEMPORARY JACKET FOR AMAZON PAPERBACK PAGE #ad
---
A bloodstained man runs half naked down a motorway at night dodging high-speed traffic—and worse. Cornered by police, admitted to a psychiatric ward suffering from trauma-induced amnesia, all he can recall is a detailed knowledge of sophisticated weaponry and military techniques that indicates a background in terrorism.
When two armed soldiers guarding his room are murdered and Dr Elizabeth Santer, the psychiatrist assigned to his case, is abducted at gunpoint a desperate hunt begins for a dangerous killer
Terrorist—murderer—kidnapper—thief whatever he is, he remembers a town in Wales and it is to Brecon he drags Elizabeth Santer with the security forces in all-out pursuit. There, a violent and bloody confrontation exposes a horrifying story of treachery and political cover-up.
Is Elizabeth in the hands of a homicidal terrorist or an innocent pawn? Her life depends on the right answer.
---
Now a major motion film available on Amazon Prime.
A half-naked, blood-covered man is apprehended running through the woods. He displays knowledge of sophisticated military techniques, but has no memory of who he is. Entrusted to the care of a female psychiatrist, both of them must go on the run when the army decides that the amnesiac man – known only under an alias of "John West" – is a security threat who must be stopped at all costs.
Genres: Suspense, Action, Arthouse
Director: Euros Jones-Evans
Starring: Cengiz Dervis, Samira Mohamed Ali, Dan Richardson
---
Photos and videos from the film
By Any Name's leading man Cengiz Dervis and Samira Mohamed Ali on a bike – 'I think they both fell in love with that prop' Perhaps Cengiz more than Samira.
Click here for an interview with Cengiz Dervis.
The amazing actor/stuntman/soldier Stuart MacNeill
Click here for an interview with Katherine John, the film's screenplay writer.
By Any Name's leading lady, the beautiful Samira Mohamed Ali.
Click here for an interview with Samira Mohamed Ali.
---
Photos from filming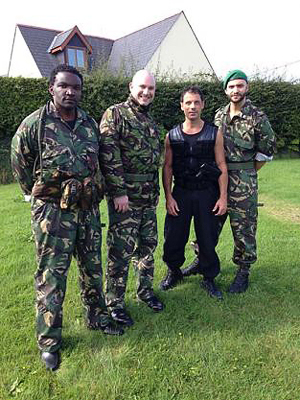 Leading man, Cengiz Dervis with three soldiers – 'Second from left is my son, Ralph Watkins, I never thought I'd see him in uniform!'.
Click here for 'behind the scenes' shooting.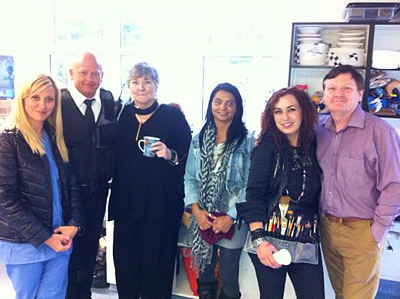 Actors, crew and writer on set – 'I loved filming, because I met real live people as opposed to the characters who inhabit my study'.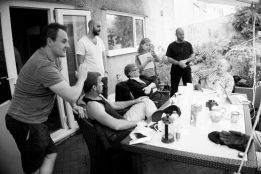 By Any Name's amazing and insightful director, Euros Jones-Evans and the rest of us relaxing between takes.
---
Publicity
Premiere in Llanelli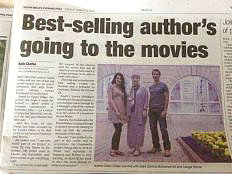 Facebook page – click here.
---