HELLO, welcome and thank you for calling in to my website. Here you will find information on all my Catrin Collier historical novels, Katherine John crime books and film projects as well as the research, stories and old photographs that inspired me. To contact me, for information about Books, scripts, talks or creative writing please e-mail – catrincollier@aol.com     for crime related books – Katherinejohn@aol.com
Given the interest in the article I've written on the Graig Workhouse for Bylines Cymru I've set up a free kindle promotion for my book of short stories which contains all my workhouse short stories. Link to the page on my website http://catrincollier.co.uk/short-stories/ scroll to the bottom of the page to the jacket of "Collected Short Stories and it take you to the Amazon kindle page. The book will be free from Sunday 10th September 2023 to Tuesday 12th.
UNLOCK YOUR POTENTIAL – IT'S TIME TO WRITE THAT BOOK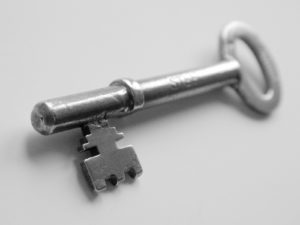 ST ELVAN'S ABERDARE SATURDAY SEPT 30 2023
Looking forward to meeting old friends and making new.
I will be at RCT Bookfest at  St Elvan's in Aberdare on Saturday September 30th 2023 which will feature a host of authors who'll be on hand to chat and engage with throughout the day, plus FREE timetabled book talks and Q&A sessions at intervals FREE day passes are now available from the St Elvan's Ticketsource site here If you are a published author and would like to feature in the 2023 event, please contact us at rctbookfest@gmail.com

10:00 Doors Open Spires Coffee Shop will also be available throughout the day
11:00 to 12:00 Author Talk – Children's Fiction Karla Brading
12:30 to 13:30 Author Talk – Gaming Special Guest Author TBA
Lunch Break
​14:15 to 15:15 Author Talk – HistoricalPhil Carradice
15:45 to 16:45 Author Talk – Keynote Speaker – Historical fiction | Crime thrillers | Romance Film Catrin Collier
2023 Featured Authors ​Engagement with all the below authors  FREE in the main nave of St Elvan's, Lin Bird, Karla Brading, Phil Carradice, Mike Church, Catrin Collier, Cynon Valley History Society, Gerhard Kress, Petra Publishing, Anna Rashbrook, Carys Smith.
Come along and enjoy a fantastic day of literature and books in the glorious surroundings of St Elvan's
My brilliant jacket artist, Graphic designer steve@ebookcovers.uk has rejacketed most (it's a massive ongoing project) of my books in hardback. Thank you, Steve Jones for my "recognisable" branding.
10th June 2023
MY ALTER EGO KATHERINE JOHN'S, TREVOR'S JOSEPH'S NEW DOT BOOKS GERMAN EDITION JACKET FOR MIDNIGHT MURDERS – MORE TREVOR JOSEPH'S TRANSLATIONS TO FOLLOW
SCHONE DANKE, DOT BOOKS
March 2022
Filming in Poland with the award winning Polish director and talented film maker, Rafal Geremek. (Look for his work on You Tube) Thank you for a wonderful experience, Rafal, and giving me a reason to revisit my mother's home town and explore my Polish roots with my son, Ralph, who saw Poland and our ancestral home for the first time. A breathtakingly beautiful country, with kind open hearted people. An experience of a lifetime that I hope I can repeat. Updates on the filming will appear on my website
www.catrincollier.com
in due course.
Ukraine – Rafal has filmed a documentary about the amazing work this charity is doing to help the victims of war in Ukraine. These compassionate people are not only providing necessities, housing and care but ambulances to evacuate the sick and wounded into Poland.        https://www.facebook.com/www.humanosh.org
Thank you so much, Georges St-Pierre, Canadian former professional mixed martial artist and actor, one of the greatest fighters in mixed martial arts (MMA) history.  And – also passionate historian which extends to Welsh History. Thank you so much for reading Glyndwr 1 and 2 – Glyndwr 3 will soon be on its way to you.And thank you so much Euros Jones Evans for introducing Glyndwr to Georges St Pierre.


THE THIRD BOOK IN MY GLYNDWR SERIES IS NOW AVAILABLE ON AMAZON. CLICK ON THE  JACKET COVERS FOR AMAZON PAGES #ad 
'Can you see what sunset will bring?' Owain murmured .     'Death and victory.'                                                                             'I predicted as much. Which side has death?'                                               'Both have death and neither  everlasting victory. –  'I think you have taken lessons from the Greek oracle,' Owain snapped. 'Whoever was behind it, was expert in giving ambiguous answers.'                                                    Crach grinned. 'Ambivalence is an art coveted and cultivated by soothsayers, my prince. God's decrees were made before the existence of time. They are eternal, and comprehend all events because unlike us, He is aware of the eventual outcome, which given his wisdom we must trust to be the only and right one.'    – 'He has granted you the sight.'      –  'He has granted me the ability to  glimpse ahead of mortal time, but I hold to the wise words of Abbot David. "God hath already decreed the end, so He hath also decreed the means for attaining that end." It is not for us to see, determine or criticise God's plan.'                                                                                      'Are those last words also Abbot David?  –  'Pure Crach,' Crach admitted.
Thank you everyone for the warm welcome, I received at Cowbridge WI, on the 21ST OCTOBER if I lived closer you'd have a new member. What a wonderful and friendly group. Warmest Wishes to everyone, Catrin.
A HUGE THANK YOU to Jayne Rogers of Garth Olwg Lifelong Learning centre and Howard Thomas of Pontypridd Historical Society for organising the Free Zoom talk on Pontypridd and arranging to have it put up on You Tube. I'll be happy to answer any questions and be delighted to rectify any mistakes. Click on poster to go to online link to the You Tube Zoom talk .
Glyndwr reads Glyndwr. Thank you Julian Lewis Jones my perfect Glyndwr in every way.
THANK YOU VINCENT DE PAUL
GLYNDWR (the book) REACHES HOLLYWOOD. Thank you so much multi award winning actor/producer/director VINCENT DE PAUL

Posted by Catrin Collier on Monday, 12 October 2020
GLYNDWR2 GLORIOUS SHALL THEIR DRAGON BE – the second book in the Glyndwr series
GOES "LIVE ON AMAZON KINDLE ON IST OCTOBER AVAILABLE NOW IN PAPERBACK CLICK ON JACKETS FOR AMAZON LINK
Jacket Design by TANABI FILMS & Steve@bookcovers.uk
Photograph Julian Lewis Jones as Glyndwr
As an Amazon Associate I earn from qualifying purchases. amazon.com/author/catrincollier –amazon.com/author/katherinejohn –
LATEST REVIEWS 31.5.2020
Samantha Pitman just finished reading Glyndwr.What an amazing read, i could not put it down. Will there be a book 2 soon????? xx
I finished the last draft of "Glyndwr Glorious Shall their Dragon Be" today, Samantha. Now comes the edits but I hope to have Book 2 of 4 out this autumn. Thank you so much for your kind words and for asking. about it
AWesome. It really was an amazing read, i finished it in 2 days. Would have been 1 if it wernt for the kids!!
29 September 2019
I attended the Wales International Film Festival and purchased this book of Glyndwr a Welsh Prince of Wales. I must say the storyline has one riveted to the book and draws the reader into the descriptive scenes as it comes alive in the mind. I think this book should be included in the Welsh Joint Education Committee's curriculum for Welsh History and Literature syllabus for examinations at GCSE levels. I can't wait for someone to make a film from this book.
Gareth Hill on twitter @rokushakubo
Just finished reading "Glyndwr – The Foretold Son" by
Great book that really sets the scene for the uprising! Hoping there are plans for a series! Would also make for a great, LONG overdue film! #OwainGlyndwr #WelshHistory
This site has been expertly and beautifully constructed by the talented designer/s @ Web Design Wales.  At the moment it is an ongoing project which will allow for time for all of my books to be re-jacketed by the brilliant steve@ebookcovers.uk.  As a result some of my books still have temporary jackets, but given the quality of Steve's work I think you will agree the results are well worth the wait. Thank you for your patience.
Check out my blog on the 'Random Thoughts' page, which will be updated over time.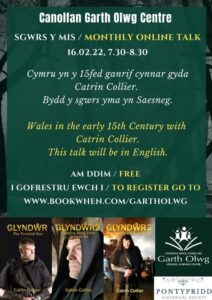 I WOULD LIKE TO THANK EVERYONE WHO JOINED US FOR THE GARTH OLWG/PONTYPRIDD HISTORICAL SOCIETY ZOOM TAL, ESPECIALLY JA\AYNE ROGERS AND HOWARD THOMAS FOR MAKING ALL THE ARRANGEMENTS, AND I WOULD ALSO LIKE TO THANK EVERYONE WHO E-MAILED ME AFTERWARDS. THANK YOU SO MUCH FOR READING AND COMMENTING ON MY BOOKS.
---